Hot Holiday Outfits from Turkey Day to the NYC Ball drop
So I am on the hunt for occasion appropriate holiday outfits here's what I've found so far:
Are you meeting your boyfriends parents for the first time this Thanksgiving? Keep young, classy and sophisticated in a belted tunic
Simplybe.com $45
Pair with these ankle length pants, remove the belt though and
Don't forget to tone down the accessories, if you're going to wear hair down no need for earrings, instead do a bold lipstick to match the belt, if you're wearing your hair up or you have a shorter style go with a more neutral lip and do diamond or pear studs, timeless.
Hanging out with your friends during the Holidays for Secret Santa? Go casual and cute with these sweaters also from Simply be.com Love the Santa hat!
$56
$65
Pair with a pair of jeans like these Seven jeans available at Lane Bryant for $89.95: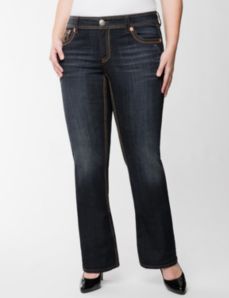 Hanging out with fam this holiday season? Want to look pulled together but not fussy? Try a sweater dress or pair dark wash jeans with a bright body hugging sweater. Keep make up natural but play up your eyes with these looks and make sure to wear an awesome statement necklace with this dress, think cascading gold arrow necklace!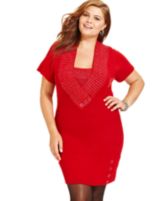 Macys.com $18.99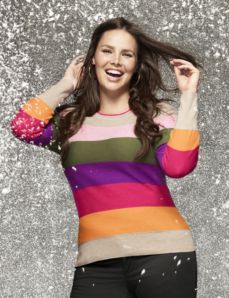 lanebraynt.com $59.95
Away from home and partying through the Holidays? Or just looking for that perfect NYE dress? Here are some awesome options
Both of these looks available at Forever21.com under Plus sizes, use the leather skirt and peplum shirt for an impromptu date night, and take this furry vest and all its sumptuousness out for a ride while holiday shopping with the girls.
Having a daytime Holiday Party at work or just want to keep it modest? Show your holiday spirit in this sequined top from Torrid.com
torrid.com 44.50
Or this amazingly cute and simply dress from simplybe.com $65 Pair it with navy shoes for fall and bright red pumps during the holidays.
This year you can channel your inner femme fatale or flapper with these awesome NYE dresses both can be found at simplybe.com Don't forget your Great Gatsby headgear!
$150
Joanna Hope Angel Sleeve Sequin Dress $ 210
Happy Shopping my lovlies and remember it's not the size on the tag that matters it's how awesome it makes you feel, no matter if you're a 12 or 36 you are beautiful and you don't need anyone's permission to think so!
-CGITW